Electric Scalp Oil Applicator Massager
SKU:
3256802863785090-White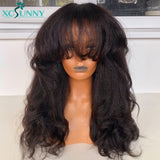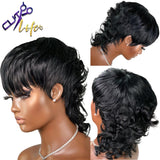 Features :
1. EMS and vibrating technology work together for effective import, promoting the absorption of hair care products.
2. Quickly activate the hair follicle root nerve and capillary, relieve brain fatigue, and reduce mental pressure.
3. Relieve head pain, promote metabolism, maintain brain health, and massage specific acupoints on the head to improve sleep quality.
4. You can add hair growth liquid or nutrient solution into the water tank, the liquid will outflow with the vibration massage, nourishing hair.
5. Energize the scalp from the source, reduce hair loss and dandruff, and deeply care for hair and scalp.
6. Conform to ergonomic design, the handle is easy to grip, saving effort.
7. 15 minutes auto power off, a humanized reminder of indicator light and voice reminder, upgraded using experience combined in this mini device.
Package includes:
1 x Head Massage Comb
1 x USB Cable
1 x Manual
1x Box
How to use:
1) Anticlockwise rotate the ring till take it off.
2) Slowly add liquid to it. (the max. capacity is 10ml).
3) Clockwise tighten the ring before using.
4) Long press the [ON/OFF] button to power on. It enters the default setting of ion import function + 1st gear vibration, with the infrared light on.
5) According to your need, press the [Vibrating] button for gear adjustment(3 gears available).
6) Press the [EMS] button for electricity adjustment(3 gears available). The white indicator on 1st gear flashes 1 time, 2nd gear flashes twice, 3 gear flashes 3 times.
Hair growth/hair care/anti-hair loss
The comb liquid tank can be added to hair care liquid, the nutrition directly reach the hair root by the rolling ball comb teeth to achieve the effect of hair growth/hair care/anti-hair loss.
Infrared electromagnetic wave
and promote circulating metabolism
Vibration massage
EMS and -ION nutrition lead-in
The powerful lead-in function of EMS and -ION directly reach the subcutis, making the hair care products more easily absorbed by the scalp.
More from this collection