Hair Edge Control Gel Stick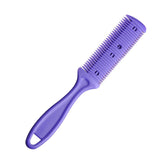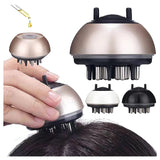 Hair Edge Control Gel Stick Slay Thin Baby Hair Perfect Hair Line Styling Smooth Frizzy Hairs Non-Greasy 75g
Smells good. I have not tried it yet. But not thick at all. And not greasy.
A little disappointed. Don't stick enough
Great wax! Used to use a very famous and expensive brand, this wax is better!!!!!!
This arrived super fast, even before the estimated delivery time. I have not used it yet. The product does not have a smell which is great. It works great for fly aways but it does leave a grease but I still like it and I will continue to use it. Perhaps on my eyebrows as well like someone suggested. No regrets.
Haven't tried it yet but I got it thanks, looks good Not very good, doesn't absorb very well! making hair visibly greasy.... Big let down!
More from this collection