Electric Cupping Massage offers a 2-in-1 design where you can enjoy a traditional Gua Sha scraping massage and vacuum cupping therapy with the same device. The massage device provides advanced heat cupping therapy that enables you to achieve a perfectly sculpted body. Regular massage with this tool reduces pain and fat in the back, neck, shoulders, arms, waist, and legs.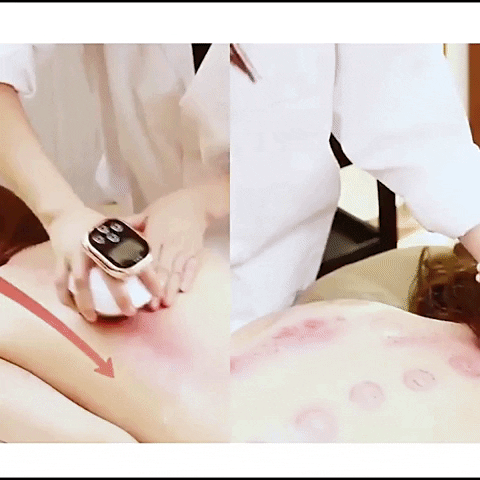 SPECIFICATIONS:
2-IN-1 DEVICE- The massager can be used for cutting, hot compress, and scraping, which is helpful to promote lymphatic detoxification and blood circulation, and eliminate toxin through lymphatic circulation and scraping. Reduce the pressure according to the thermal effect. Electromagnetic wave therapy eliminates inflammation and pain.
SIMPLE OPERATION- Quick access to button control on the panel, you can instantly power on/off, adjust temperature and suction intensity levels with user-friendly operation.
CUSTOM COMFORT- Innovative power magnetic wave technology will provide soothing suction pressure and warming cupping experience, you can freely change the levels according to your needs.
USB POWER SUPPLY- Can be directly powered via USB charging by wall adapter, car adapter, PC, power bank, and so on, practical to enjoy relaxing massaging anywhere and anytime, suitable for both home and travel use.
MULTI-PURPOSE APPLICATION- Can be widely used on your body for cupping, massaging, , weight loss, etc., effectively helping in shaping your arms, legs, and lower abdomen.
Inspired by the age-old practice of cupping, Electric Cupping Massage just might be the cellulite-busting "Holy Grail" you've been looking for.
Traditionally used to boost circulation and detoxification, cupping also has some fantastic skin-smoothing benefits. It targets cellulite in a way that diets, exercise, and cellulite creams can't.
The deep tissue "reverse massage" detoxifies dimples, helps smooth and firm the skin, and visibly reduces the appearance of cellulite.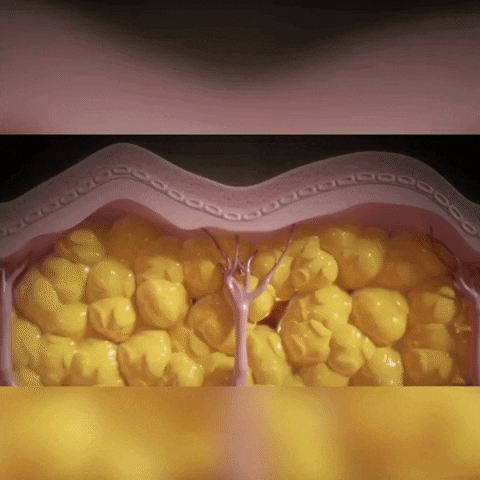 Package Contains:
1x Cupping Device
1x Power Adapter
1x User Manual
1x Acupuncture Point Chart
1x Flexible Tube
4x Sponge Filters
2x Rubber Rings
OUR GUARANTEE
We are a family business with values just like your family, if you aren't happy then we aren't either! Send it back for a full refund, no questions asked...yes, it's really that simple.
CUSTOMER QUESTIONS AND ANSWERS
Q: Can you use it on my face?
A: No, we are not recommending you use this drive on your face. We have Gua Sha tools that are typically for face use. Please check our Face Care tools from the menu. We also recommend you avoid have a heavy message above your shoulders. 
Q: Can you use oil while using this device? When doing cupping, do I use oils?
A: YES!!! Apply the massage oil evenly to the skin before cupping, then enjoy cupping! 
Q: How to cup therapy - were to cup?
A: Just put the cup in the body target area. The machine is vertical to the skin. Please don't move the machine when you cupping(about a minute). You can use the heating function and adjust the suction intensity according to your situation.
Q: Can I do cup therapy every day?
A: The same part can not be cup therapy every day. No more cupping should be done until the red circle of cupping has disappeared. Cupping can be done three times a day depending on the person's condition. Generally, the time of cupping is 10 to 15 minutes one treatment.
Q: Will I be bruised afterward? How long will the marks last?
A: Both of these methods can cause discoloration on the surface of the skin. It is a common misconception that these marks are actual bruises. Bruises are a result of broken capillaries due to impact and are often deep and sensitive to the touch.
Cupping and Gua Sha marks can sometimes feel slightly rough or raw within the first 24 hours of treatment and do not tend to feel like bruises. The discoloration caused by cupping and Gua Sha is a result of congestion and toxins being pulled up from deep muscle and tissue layers and releasing through the skin. The marks left behind usually fade and disappear within 2-5 days.
More from this collection