Teeth Whitening Activated Charcoal Powder + Bamboo Toothbrush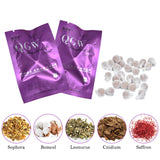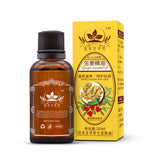 For a smile that you will absolutely love, brush with our Activated Charcoal. This 150 uses 30g jar will last 1-2 months and is packed with detoxifying ingredients like powdered coconut charcoal and bentonite clay to keep your beautiful mouth in top shelf condition. Organic peppermint and organic lemon myrtle help fight germs and detox your kisser at the same time! Harmful chemical teeth whitening is a thing of the past, polish your teeth and straighten enamel the healthy and vegan way!
Brighter and Whiter Smile!
Prevents gingivitis and disease for healthier gums
Freshest brush
No harmful chemicals
The decrease in inflammation and infections of gums
BOOST YOUR CONFIDENCE!... from your super white teeth!
More from this collection