Luxury Gathering 60 Romantic Eyeshadow Palette
SKU:
39772647-60-colors-eyeshadow-china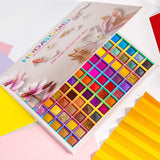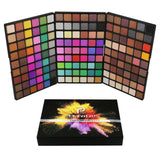 luxury gathering eyeshadow palette gives you everything: from luminous eyeshadow shades with shimmer and sparkle to the smoothest mattes imaginable! The pigmented palette is packed with 12 never-boring taupe-hued neutrals (including a gorgeous grayish brown, a glittery copper, and our lewdest, blackest black). create even more sultry neutral looks, smokey dramatic looks, and everything in between.
12 Zodiac Sign Charming Eyeshadow
12 Zodiac Sign Charming Eyeshadow
12 Zodiac Sign Charming Eyeshadow
12 Zodiac Sign Charming Eyeshadow
The packaging was very protective, the packaging is super beautiful, the colors are incredible when we try them with the finger
More from this collection