Natural Whitening Face Mask
SKU:
22519300-china-01-20pcs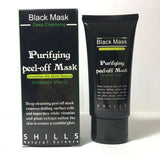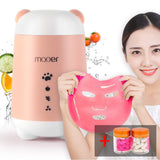 Compressed Face Mask Papers Disposable Face Masks DIY Women Makeup Beauty Tool Charcoal Whitening Natural Face Mask Skin Care 
Easy to use and storage, perfect for home DIY face. Great for your daily skincare, great beauty gift! Brand new and high-quality Natural Cellulose Fiber, non-toxic, and without alcohol.   How to use: immerse with water or cosmetic face care water, open the folding mask. Clean face with toner and wash foam, apply beauty lotion, cover the whole face with the mask. softly pat to eliminate bubbles and closely attach on skin, take off mask 10-15 minutes later, then wash it away with clean water, apply your toner, eye or cream, and night cream. Example of the beauty lotion: egg white, cucumber, tomato, potato, olive oil, yogurt, etc  
Package Included: 30/60pcs Compression mask paper
Note: The paper is dry, there isn't any face product embedded in the paper. You need additional face care products.
More from this collection