OEDO Gold Remove Blackhead Mask Shrink Pore Improve Rough Skin Acne Shills Blackhead Remover Mask Facial Moisturizing Cream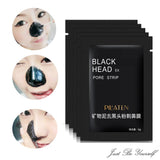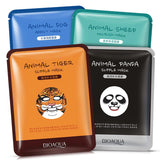 OEDO Gold Remove Blackhead Mask Shrink Pore Improve Rough Skin Acne Shills Blackhead Remover Mask Facial Moisturizing Cream

Brand: OEDO
Name: Gold Blackhead Face Mask
Slogan: Clear Pores   Gentle Repair
Net Wt: 1.4 oz/40g
Product Features:  Containing gold ingredients, with various nourishing skin ingredients, the cream is soft and delicate, helps the blackheads and dirt clear muscles in the pores, cleans the waste keratin and cosmetic residue; at the same time improves the roughness, clears the skin, controls the oil, refines the skin and leaves the skin soft and supple Transparent.
The scope of Use: Suitable for all skin types, especially those with more blackheads.
Usage Method: 1. After cleansing, apply the amount mask on face. (Pay attention to avoid eyes and lips.)
2. Massage gently with a finger to make it cover on skin evenly.
3. After becoming mask in 15-25 minutes, rip out it from below and finally rinse with water.
Note: If you have any skin discomfort, please stop using it.
Storage Condition: Please place in a cool place and avoid direct sunlight.
Item Type: Treatment & Mask
Feature: Anti-Aging,Moisturizing,Whitening,Pigmentation Corrector,Oil-control,Acne Treatment,Depth Replenishment
Model Number: Gold Blackhead Mask
Formulation: Cream
Use: Whole Face
Type: Peel Mask
NET WT: 40G
Brand Name: OEDO
Country/Region of Manufacture: China
Certification: GZZZ
Ingredient: gold ingredients, with various nourishing skin ingredients
GZZZ: YGZWBZ
Gender: Female
More from this collection