Ombre Honey Blonde Jerry Curly Bob Cut No Lace Human Hair
SKU:
47077582-8inches-180-1b30-color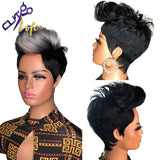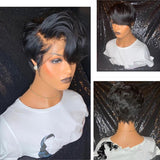 Honey Blonde Invisible Ombre Color Pixie Short Jerry Curly Bob Cut Full Machine Made No Lace Human Hair Wigs With Bangs Remy
The cap of Wig
Everything came quickly enough, good quality and affordable price. It is convenient that there is a tray, made neatly, enough space for cosmetic devices. On the test launched, judging by the smell of sterilization passes.
He's arrived sooner than expected.
More from this collection