SCALP MASSAGER FOR HAIR GROWTH
SKU:
Lyle&Co-WhiteShampooBrush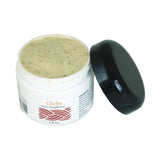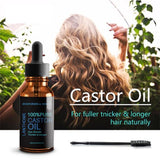 PRODUCT DESCRIPTION
Designed to help reduce dandruff and oily scalp by massaging the scalp and stimulating nutrient-rich blood flow.
This is made of soft silicone that massages the scalp without scarring. 
It helps to lift dandruff scales and removes dead skin cells on the scalp leaving it healthy and fresh.
This is suitable for all hair types.
It is of compact size which is easy and convenient to use.
Item Weight: 0.1kg
FEATURES
Helps maintain healthy hair and scalp.
Stimulate the old skin cells and dandruff flakes to lift away from the scalp.
It restores blood flow bringing healthy nutrients to the hair follicles.
HOW TO USE

[Directions]
Apply a small amount of shampoo to your scalp and the roots of your hair. 
Slowly move the Cool Green Shampoo Brush over your entire scalp, not in a circular motion to avoid hair winding. 
Apply as much or as little pressure as you'd like.
Rinse after each use, ensuring that all shampoo suds and residue have been removed.
More from this collection