Magical Hair Mask Nourish Moisturizing Cream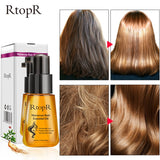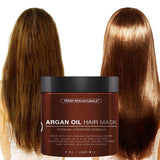 PURC 60ml Magical Hair Mask Nourish Moisturizing Supple Hair Care 5 Seconds To Restore Soft Hair Repairs Damage Scalp Treatment
Net weight: 60ml
Packing: 1 Bottle Hair Mask
Feature:
Based on the study of more than a hair situation of 10,000 consumers, develop this care product with high technology--- imported raw materials combined with fine molecular
technology, 5 seconds to make your hair smooth and soft. 
How to use:
Wiping it on the hair after washing, do not touch the scalp, use pulp constantly massage hair
to help hair faster absorb nutrition, you will find the hair instantly become softer, smoother!
Recommended massage hair for 2-5 minutes, that will get better results! 
​
Mask very good hair after it is soft and Lego comb
A funny mask for the hair, such a miracle to the efattu yak in the picture does not carry, ale voloshya sluchnyasshe, posinki kin. One time, one time, I can't find skazati
More from this collection