Stimulating Hair Growth Oil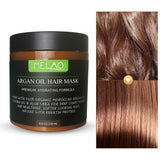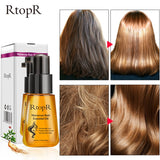 Net 2 fl. oz (60ML)
SHELF LIFE 3 YEARS
IMAGINE LIFE WITHOUT BALD SPOTS, INVISIBLE EDGES, THINNING HAIR, AND STAGNANT HAIR GROWTH…
Made with raw organic cold-pressed oils. Infused for 3 weeks with ayurvedic herbs. It is enriched with the nutrients that are critical for hair growth, hair thickening, and overall scalp health.
Our Oil is so powerful you can dilute it with your favorite carrier oils. Stimulating Hair Growth Oil can be added to your favorite deep condition to give your hair the extra TLC it needs to grow and thrive. You can also deep condition with this product by applying it to your scalp and the ends of your hair AFTER shampooing. Cover with a plastic cap for a minimum of 45 mins. The longer the better. Then SHAMPOO your hair to remove the product and style as desired. It will leave your hair super silky.
Great for protective styles as well(sewing, braids, locs, etc.) This product works great with protective styles.
Apply to your scalp and the ends of your hair for everyday use.
This is the last growth oil you need. Simply use Stimulating Hair Growth Oil consistently for best results.
Formulated specifically for women of color
, it contains a unique blend of ancient organic herbs and natural vitamins that stimulate your hair follicles and 
encourage new hair growth from your troubled areas.
Women everywhere are overjoyed because their 
hair is finally growing, after trying countless other products on the market
and nearly giving up.
Get ready for the change you've been looking for! 
Hair Growth Oil is an all-natural mix of ancient herbs and powerful vitamins. The ingredient list is Olive oil, Hemp seed oil, Alma, Chebe, Peppermint, Cassia, Brahmi, Shikaki, Ziziphus, Macadamia Oil, Tamanu Oil Seed, Neem Oil, Babassu Oil Fenugreek, Clove, Moringa
These statements have not been evaluated by the Food and Drug Administration. This product is not intended to diagnose, treat, cure, or prevent any disease
Miracle Growth
Love, love this growth oil. This oil is like no other, it actually work and I'm already seeing a change in my hair after using this oil for a month.
Excited!!!
I wanted to try a new hair oil to apply to my scalp before I got box braids. After looking up some of the ingredients I was sold. Arrived on time and felt nice on my scalp, I messaged it just as bottle suggests. I'm definitely buying again.
Love this Oil
I'm so excited I got this oil. I'm looking forward to hair growth
More from this collection