Huda Mini Matte Lipstick 4 Pack Sets Waterproof Non-fading
SKU:
46776717-red-edition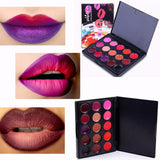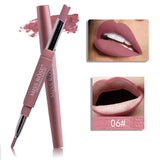 4Pcs/Set Huda Lip Gloss Mini Lip Glaze Set Four Matte Waterproof Non-stick Non-fading Lipsticks Makeup  Cosmetic Lip Care
Description:
1. VELOUR MATTE TEXTURE
Silky smooth, full color, matte mist
2. LONG-LASTING MAKEUP
Maintain the makeup, effect, and long-lasting
3. LIGHTWEIGHT AND CONVENIENT
A box of four colors, easy to carry around.
Package Included:
4pcs x lipstick
Huda Mini Matte Lipstick 4 Pack Sets Waterproof Non-fading
More from this collection