Miss Rose Long-lasting Matte Lipstick Set 12 PCS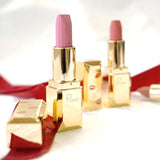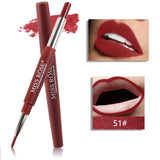 Description:


Safe and clean material

Waterproof, long-lasting

Moisturizing your lip, prevent lip chapping

Velvet matte and highly pigmented

Contain plant oil, nourish your lip

 

Specifications:

12 Vibrant Luxurious Colors in one set. 12 eye-catching shades designed for any occasion. Whether it is a day in class, the office, or a night out with friends. You will find the right shade to match your style.They are 31,32,33,34,35,36,37,38,45,47,48,56. 12 color combinations, if you change the color number, you can contact customer service.

On-The-Go Easy Application. Use it on the go or for a quick touch-up to add color and volume.

Long-lasting, Won't Cake, Won't Flake. Easy comfort all day or night. Apply, look amazing, and forget.
More from this collection