Kylie 12pcs Makeup Brushes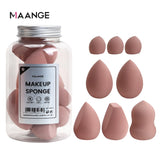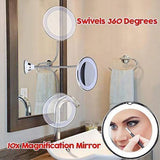 Choosing and using the right makeup brushes for the right task can help you create a flawless finish for your face. It all starts with the foundation, where you can use angled brushes, concealer brushes, and sculpted brushes to create a smooth base. Then, add in color with blush brushes, eyeshadow brushes, and lip brushes to get the perfect look.12pcs per set. Metal box packing, 1 set per box.
Specifications
Model Number:1
Quantity: 12pc
Brush Material: Synthetic Hair
Handle Material: Metal
DESCRIPTION
Add foundation with an angled foundation brush for a smooth finish. Load your foundation brush and begin applying the makeup at the center of your face. Sweep the foundation outwards toward your hairline and down toward your neck, making sure to evenly cover every area. Add more foundation to your brush as needed.
An angled foundation brush helps you get in all the nooks and crannies on your face.
Be sure to blend your foundation toward the jawline to create a more natural finish.
Use a concealer brush to dab concealer on problem areas. Concealer can go on top of liquid foundation. Use a concealer brush to dab it on areas like the redness around your nose, and other problem spots. Use longer strokes for bigger areas such as under-eye circles. This brush is small with short bristles and a tapered tip.
Go over your foundation and concealer with a damp sponge.
If you're looking for heavier coverage or if you use a lot of concealers, lightly wet a sponge, and squeeze out the excess water. Add a little foundation to the sponge, and go over your entire face to create even sheer coverage.
If you added concealer, use this sponge to blend it into the foundation, so it doesn't stand out starkly. Blend in the edges to the foundation, and then completely cover the concealer with the foundation.
Use a larger sculpted powder brush to apply powder.
Pick a translucent setting powder or one that is lightly tinted to match your skin tone. Dab the brush into the powder, and brush it lightly across the bow of your lips, down your nose, in the hollows of your cheekbones, and in your T-zone.
The T-zone is the area across your forehead and down the center of your face that forms a capital "T." This area tends to be more oily, so powder helps balance that out.
Setting powders help set the concealer and foundation in place.
Pick a smaller sculpting brush to highlight and contour your face. Contour adds definition to your face by creating fake shadows, while highlighting emphasizes your face's natural high points. Use your brush to gently dust a small amount of highlighter onto the tops of your cheekbones, the bridge of your nose, the center of your forehead, the center of your chin, and just under your browbone. Then, use the same brush to sweep the contour brush across the product. Apply it under your cheekbones, across your forehead, and down your jawline in thick lines. These lines will become the "shadows" in the next step.[6]
For an everyday look, stick to contouring under your cheekbones.
You can also use an angled face brush to add contour.
Blend the contour with a blender sponge. Sweep a damp blender sponge over the lines you created. Otherwise, it will look like you have streaks across your face.
Use a bronzer brush to add bronzer. A large, fluffy bronzer brush is ideal for applying the finishing touches to your skin with bronzer. Dab bronzer on your brush gently, then run it across your T-zone to give yourself a glowing look. Add a bit to your temples and cheekbones, as well.
Bronzer can be used for contour or to finish up your face. The key is the brush you use and how you apply it.
You may skip this step if you plan to apply blush.
You can also use a kabuki brush for this purpose
More from this collection