Organic Herbal Permanent Hair Growth Inhibitor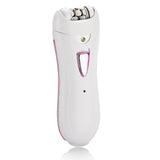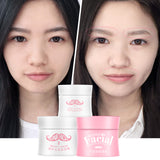 Description:
Features:
1. Specially added plant essential oils to reduce hair density and activity and prevent hair from becoming rough and black.
2. Supplements the nutrients lost in the skin after hair removal, avoid dry skin and keeps the skin smooth
3. Reduce hair density and activity. Prevent body hair from getting thicker and darker
4. Supplements nutrients lost after hair removal to avoid dry skin and keep skin smooth
5. Maintain damaged skin to achieve a healthy skin condition
Specification:
Net content: 10ml
Main ingredients: aloe extract, menthol, allantoin, EDTA-disodium

Package Includes:
1x Hair Growth Inhibitor Essence

I order again, the product works, the hair grows much slower
Delivery msk 3 months, the seller three times extended the protection period of the goods. Bottle quality.
Shipment fast. When I use I'll share my experience.
Very good seller! Super item! Very fast shipping! Thank you!
More from this collection