Painless Hair Removal Sponge Pad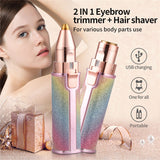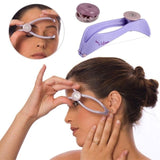 Specifications:
100% brand new and high quality

 1.A very cute little thing, absolute security, not to hurt the skin Oh! The principle is that the first round, go hair, put an end to direct shaving leaving the new long-haired long thicken hard!

2. The design is very user-friendly, with two faces, pink face - easy to hair, green surface - lubricate the skin.

3. It can be reused, after washing with water can be dirty. Do not use alkaline solvent cleaning, affect the results drops ~

4.Skin-friendly foam material, oh, very soft, remove body hair without pain drops, need parents who patiently polished (circles) can listen to music while watching TV while grinding Oh, normal is 5-10 minutes polished look in the same position can be removed body hair!
How to use :
1.before use must make your skin wet,

2.plase use the pink circle rotation in one direction friction, do not press the skin, hair it will gradually fall off.

Material: sponge

size:10x3cm

The colors of the two sides are different.
Package content:
1PC hair remover sponge

C
Good price, harder to use
Takes more work to remove hair
More from this collection