Foundation Sponge & Brush Set
SKU:
21759962-makeup-set-12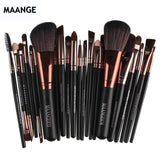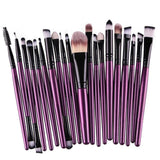 Dry Wet Makeup sponge Puff Sponge Professional Wooden Make Up Brushes Liquid Foundation Brush Cosmetic Sponge 
Beauty Makeup Set
DESCRIPTION
1. Makeup Brush
Size: 13.5cm
Match liquid foundation cream BB cream, Foundation , Blush, Bronzer, Makeup Base
Combined with wet or dry powder,or bronzers,or highlighters
Combined with blusher cream.
Tips
1.Dry with a towel after washing brush.
2.Fixed the makeup brush hair into the desired shape, flat dry shade.
3.Do not blow dry with a hair dryer, makeup brush to prevent pulling and pruning, or dried in the sun, otherwise you may hurt the material ;
4.If have a little hair removal is a normal phenomenon ,will not affect the power of makeup brushes.
5.If used evreyday, it is recommended that maintenance time in three weeks.
2. Mask brush
Size: 15cm
Made of soft hair and plastic handle, comfortble for your skin. Smooth, soft and full, give extraordinary coverage for the face with this facial mask brush. 
Easy to use around those hard to reach and small sections of your face, like eyes and nose area.
3. Sponge
Size: 60*40mm
Will bigger in water
Foundation Sponge & Brush Set
Foundation Sponge & Brush Set
Foundation Sponge & Brush Set
More from this collection