JAF 26pcs Gold Makeup Brush Set with Zipper Case Travel Cosmetic Bag
SKU:
17422128-without-case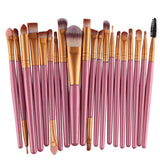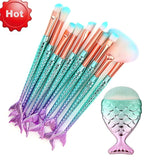 Product Description
Taklon Cruelty-Free Hypoallergenic Makeup Brush Set 
Smooth and Flawless Application- Made of artist-grade Taklon synthetic fiber that amazingly distributes product efficiently.

Complete Studio Brush Set - JAF'S Densely packed Taklon bristles allow for a deeper and more defined application. Not too long nor too short handles make perfectly sized for easy travel.

Durable & Consistent - NO shedding, NO breaking, NO smell.

Hypoallergenic: Taklon Bristle does not absorb nor "eating your makeup".Suitable for all skin types, including those with skin sensitivities.

A gift ideal - A stylish and functional gift ideal for your wife, girlfriends, or for a makeup artist.
REGULARLY clean makeup Brushes so as to save your brushes, your makeup, and protect your skin from destructive bacteria. 
30R7BTASN8N8 www.google.com
30R7BTASN8N8 www.google.com
More from this collection