Pro 22pcs/set Makeup Brushes
SKU:
10468945-black-brown-united-states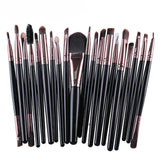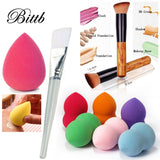 22 Pcs Pro Cosmetic Makeup Brush Foundation Eyeshadow Eyeliner Lip Brand Make Up Eye Brushes Pincel Maquiagem Set
The characteristics are soft and ductile
Suitable for holding and repairing capacity
handle legth---------------14.2cm-16cm
Soft brush hair does not stimulate the skin, the amount of hair is rich, distinct, with a strong touch of powder and not easy to breed bacteria. it is very convenient to hold the brush handle, feel good, easy to use. Aluminum has good hardness and it not easy to rust.
Package: 22 pieces make up brushes
1.2.3 type
More from this collection